Da Lido a Ca' Roman                              From Lido to Ca' Roman

Malamocco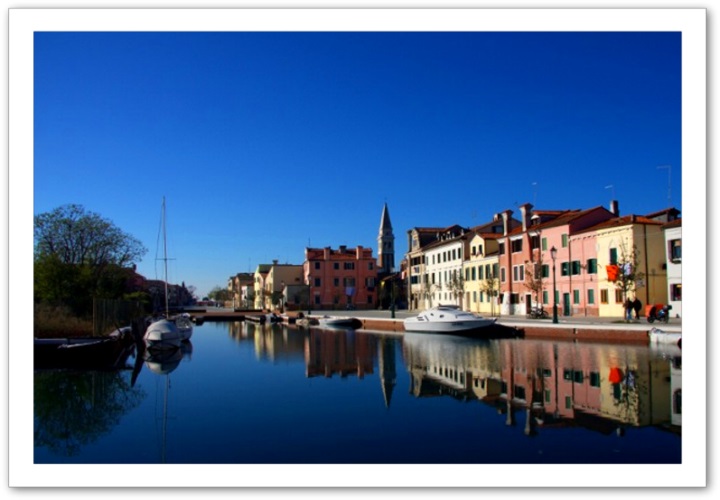 Da qui, costeggiando il vecchio Forte Militare degli Alberoni, (oggi sede di un Golf Club) possiamo raggiungere il pittoresco borgo lagunare di Malamocco, sorto nel XII dopo che una violenta mareggiata distrusse l'antica Metamaucus, situata nei pressi dell'isola di Poveglia e un tempo sede del Dogato e del Vescovado. Non perdetevi una  visitina    alla calle delle Mercerie e alla chiesetta per ammirare il vivace Miracolo della Madonna di Forabosco, che rappresenta il salvataggio dei naufraghi da una tempesta.
Ritorniamo verso la bocca di porto di Malamocco, verso il Faro Rocchetta da dove possiamo fare una sosta prima di imbarcarci su un altro Ferry Boat che ci trasportera' a Santa Maria del Mare.


From here, going along the old Military Fort of Alberoni (today premises of a Golf Club), we can reach a picturesque lagoon village of Malamocco, arose in 12th century after a violent sea storm had destructed the ancient Metamaucus, situated near the island of Poveglia and once doges and bishops' offices. Don't miss a brief visit to Calle delle Mercerie and to a small church to admire the lively Miracle of Madonna by Forabosco, which represents the rescue of survivors after a storm.
We go back towards the mouth of Malamocco port, towards Rocket Fort where we can have a break before going aboard another Ferry Boat that will take us to Santa Maria del Mare.
---