Dal 29 agosto all' 8 settembre 2018 torna la Mostra del Cinema di Venezia, la cui 75° edizione è diretta da Alberto Barbera.

From August 29 th to September 8th 2018 take place the Venice Film Festival in Venice, whose 75 th edition is directed by Alberto Barbera.

Prezzi e condizioni di noleggio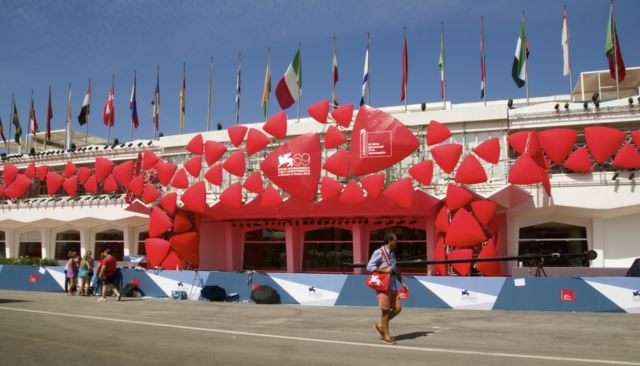 Durante il periodo della 75°mostra del cinema di Venezia (29 agosto - 8 settembre)
€.10,00 al giorno. (euro 95,00) per l'intero periodo.

Accettiamo prenotazioni solo da inizio mostra o prima.

Sono richiesti un deposito cauzionale cash di €.100,00 e la fotocopia di un documento di identità in corso di validità (c.identità,passaporto o patente di guida)

Non accettiamo assegni,carte di credito o bancomat.

During the 75th Venice Movie Festival  (29 aug - 8 sept) the bike rental rate is 10,00 €.
per day,for the full period 95,00 €.

A 100,00 €. cash deposit and a valid ID to be photocopied are required.

Only cash payments are accepted, no cards, bancomat or cheques.








Rates and rental conditions
During the Venice movie festival
(Aug. 30th  till Sept.9th)
The daily rate is €.9,00


A 120,00 €. cash deposit and a copy of a  valid I.D. (passport or driver licenses)
are required.

No cheques or credit cards accepted.