Da Lido a Ca' Roman                              From Lido to Ca' Roman

Mostra del cinema  Movie festival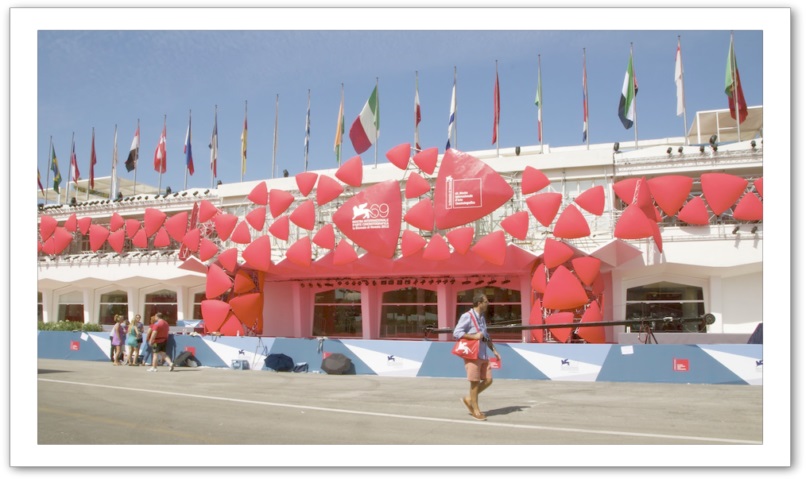 Tra i due si trovano il Casino', aperto negli anni trenta e di architettura fascista, e il Palazzo del Cinema, sede della famosa Mostra Internazionale d'Arte Cinematografica.
Lasciamo la strada e proseguiamo sulla pista ciclopedonale dei Murazzi, fortificazione in pietra d'Istria realizzata nel 1751 dalla Serenissima a difesa del litorale e della laguna dalle mareggiate, fino ad arrivare agli Alberoni, zona di riserva naturale, e alla diga di Malamocco. Lungo i Murazzi, e in particolare agli Alberoni, il litorale, che qui e' caratterizzato dalla presenza di dune alte anche fino a 9 metri, offre interessanti spunti naturalistici e paesaggistici, tra la ricca vegetazione semiselvaggia retrodunale e le imponenti dune sabbiose, habitat ideale per diverse specie di uccelli marini tra cui fratini, garzette e gabbiani.

Between them there is Casinò, opened in the Thirties and of Fascistic architecture, and Cinema Palace, venue of the famous International Show of Cinematographic Art.
We leave the road and continue on the cycling lane of Murazzi, a fortress of Istrian stone accomplished in 1751 by Serenissima to defend the coast and the lagoon from sea storms, until we arrive to Alberoni, a nature reserve area, and to the dam of Malamocco. Along Murazzi and particularly along Alberoni, the coast, which is here characterised by presence of dunes that can be even 9 metres high, offers interesting naturalistic and landscape ideas, between rich semi-wild vegetation at the edge of the dunes and imposing sandy dunes, an ideal habitat for diverse species of sea birds such as Kentish plovers, little egrets and seagulls.
---